Alden
Brooklyn, New York


---
Alden is a line of functional scents for the modern male. We wanted a clean aesthetic to match the product with. The scents work in tandem with men's daily routines hence why they're funtional. Each product is rooted in scents derived from nature. The following wood texture is an acknowledgment to to our environmentally friendly product, it is used subtly throughout the product packaging as a reminder.

---
Wood texture and logo expression.

---
Business card and OOH expression.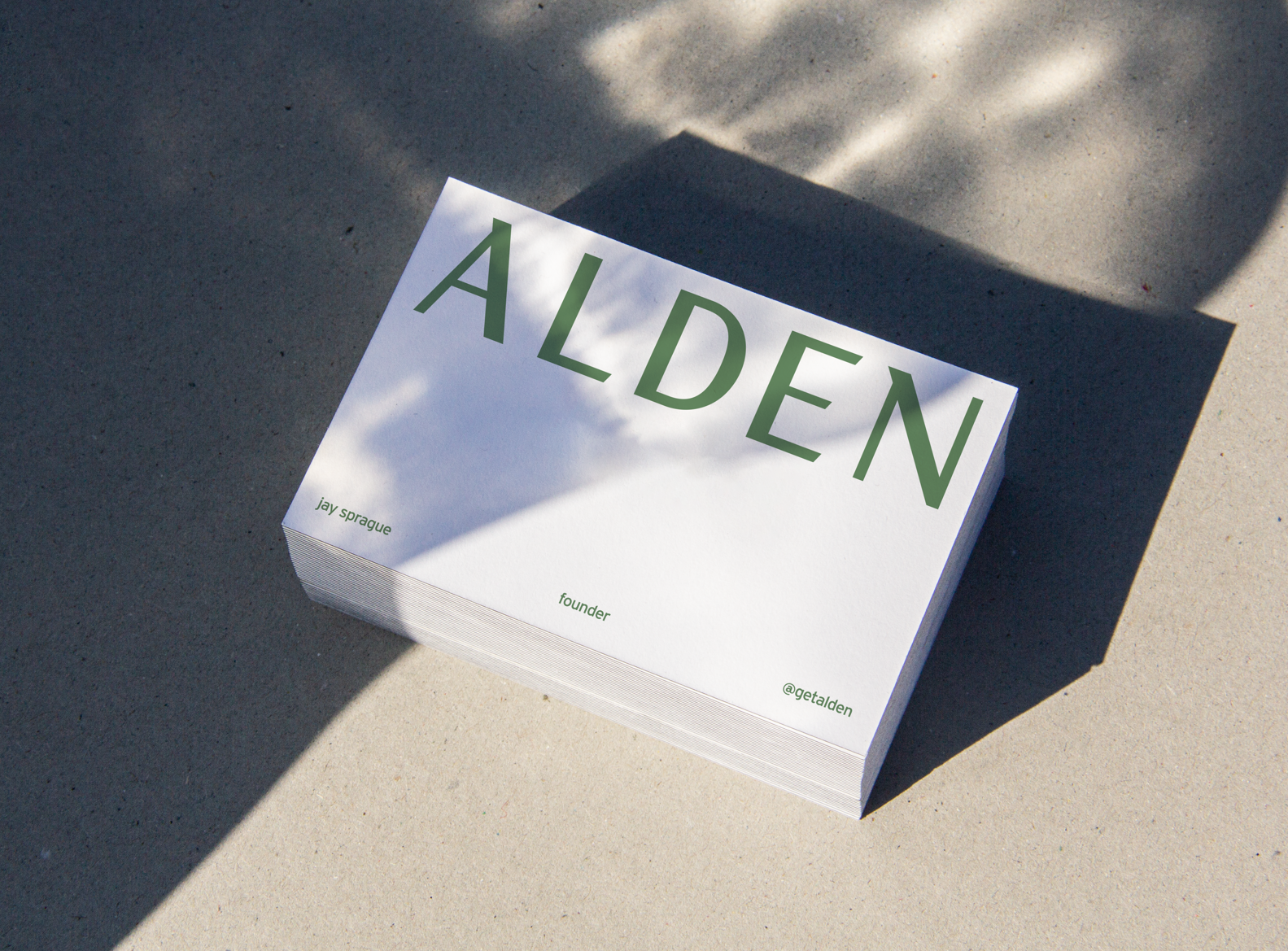 The visual system utilizes a minimalistic aesthetic. It's achieved through a liberal use of negative space and subtly earth tones. The palette was choosen in accompaniment to the scents themselves. The system is championed by it's functionality, environmentally friendly, and feel good approach to men's hygiene.